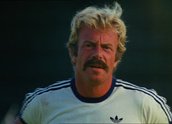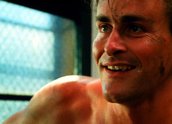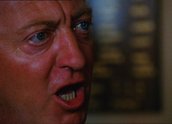 The Club (1980)
Synopsis
Laurie Holden (Jack Thompson) is coach of a Victorian Football League (VFL) team that hasn't won a premiership for 19 years. Club president Ted Parker (Graham Kennedy) brings in a star recruit at great expense, but youngster Geoff Hayward (John Howard) is a major disappointment. As the club loses a string of games, the coach, president, committee members and players start to tear each other apart.
Curator's notes
The Club is based on one of David Williamson's most popular plays of the 1970s, but its adaptation to the screen is not entirely successful. Enjoyable as the film is as a satire on Australian sporting tribalism, the film remains stagy, and the performances unmodulated. The aggressive dialogue that worked so well in a theatre becomes a bit more like a shouting match on film, and some of the comedy disappears.
The play was set in an unnamed club that was obviously Collingwood, the team that Williamson grew up supporting (before he switched to the Sydney Swans). The film was largely shot in Collingwood's old headquarters at Victoria Park, and clearly identifies the team as Collingwood.
Although its characters are fictional, the types are instantly recognisable to audiences: the self-made Ted Parker, a meat pie millionaire; the scheming Jock, a drunken buffoon with a mean streak (Frank Wilson); the oily administrator (Alan Cassell), plotting the demise of both Parker and the coach (Jack Thompson). The less familiar character – and the least believable – is the Tasmanian star played by John Howard, who arrives at the club as the most expensive recruit in league history and then refuses to play, because he's having an existential crisis.
The play was written at a specific time, when professionalism was taking over the game and changing the idea of club loyalty among players and coaches. It was intended as a satire, not just on sport, but society in general, and masculine codes of behaviour in particular. While some of it is now less potent, much still resonates.