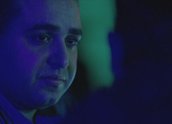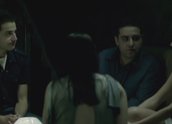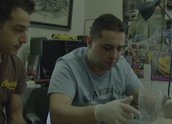 Cedar Boys (2008)
Synopsis
Cedar Boys depicts young Lebanese Australians being tempted into a lifestyle of crime, driven in part by a nursed sense of class and racial grievance. Tarek (Les Chantery) is frustrated by his job as a panel beater. He wants money to establish his own business and further his jailed brother's legal appeal. He's also desperate to impress an attractive blonde, Amie (Rachael Taylor), that he meets at an inner-city nightclub. When his friend Nabil (Buddy Dannoun) offers him the chance to make big money by helping to steal a drug dealer's merchandise, he agrees in spite of his better instincts. It will prove the worst decision he's ever made.
Curator's notes
Cedar Boys was released not long after another film about Lebanese-Australian youths flirting with crime, The Combination (2009), but the two films are distinctive enough to stand alone. This cautionary tale is essentially a coming-of-age story laced with strong multicultural themes. While it has thriller elements, writer-director Serhat Caradee tends to play the genre elements naturalistically to give an air of lived reality.
Although he depicts racial tensions, Caradee (whose cultural heritage is Turkish Australian) is too subtle to bash viewers around the ears with accusations of racism, preferring a more nuanced depiction of multicultural suburban reality. There's little evidence of white-Anglo racism in the film. The focus is on the boys' feelings of social inferiority and their aspirations to transcend what they consider to be a low status determined as much by class as by race.
If these Lebanese Australian youths don't fit the racist stereotype of being rapists and violent hoons, neither are they angels. Tarek's cousin Sam is a low-level drug dealer and Nabil dreams up the dangerous theft that propels the plot. Without resorting to didacticism, the film essentially tells Lebanese Australians not to make excuses for themselves, by dramatising the tragic implications of a gangster lifestyle.
The film succeeds in helping us get inside the head of Tarek, a basically well-meaning young man who foolishly allows himself to be led astray, despite the sound advice of his convict brother not to follow his bad example. We're not likely to sympathise with Tarek, as we can clearly see that what he does is stupid and immoral, but the film allows us to empathise with him. We can see exactly how he's led down this foolhardy path.
Cedar Boys was released in Australian cinemas on 30 July 2009.
It was nominated for Best Original Screenplay at the 2009 AFI Awards, Best Picture at the 2009 IF Awards and Sydney Film Festival audiences that year voted it Best Fiction Feature screening at a satellite festival venue.