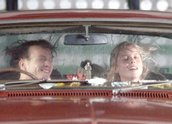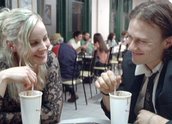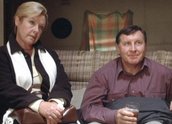 Synopsis
Dan (Heath Ledger) and Candy (Abbie Cornish) are young and in love – with each other, and with heroin. He's an aspiring poet, she's an aspiring painter. Their days and nights are full of lovemaking and dope, often a gift from Dan's old friend Casper (Geoffrey Rush), a gay libertine who's also a professor of organic chemistry. When the money runs out, Candy becomes a prostitute and Dan learns how to steal. They get married and decide to give up using when Candy gets pregnant. She miscarries after three days of trying to detoxify at home. Dan and Candy move to a shack in the countryside, trying to get clean with methadone. Relations with her parents (Noni Hazlehurst and Tony Martin) reach an all-time low as Candy has a nervous breakdown. Dan returns to the city, and Candy enters a rehab clinic.
Curator's notes
Candy is based on a book by Luke Davies, a novelist who was addicted to heroin for ten years. Davies collaborated on the screenplay with director Neil Armfield, and there are significant changes from the book. Dan is not named in the book and he's also a dealer. Ledger's character in the film is more sympathetic and pathetic – a loser who depends on Candy for money and for a sense of his own worth. 'I wasn't trying to wreck Candy's life,' he says in the narration, 'I was trying to make mine better'. The role of Casper is expanded in the film, as are the roles for Candy's parents. This gives the film a broader canvas. It increases the area of wreckage, too. A lot of the film deals with the question of their youthful narcissism. An early scene has them sharing drinks at a fast food outlet, just after their marriage. Candy leans into Dan and whispers 'we're the coolest people at McDonald's'. The outlaw attraction of heroin soon wears off, as Candy prostitutes herself to get money. By the end of the film, they're a long way from these 'cool' beginnings.
The film is neither an apology nor an outright condemnation of heroin use. It offers a heartbreaking story of where it leads for these two people, but Candy chooses to take it, as does Dan. There are issues between Candy and her mother, but these aren't used as a justification. The origins of their decision to take the drug, beyond the immediate pleasure, remain mysterious. The film concerns itself more with their relationships and the destruction wrought by the dependency. The scene in the hospital, when Candy has to go through labour to deliver a dead baby, is one of the saddest scenes in Australian film.
Neil Armfield is best known for his work in theatre but he has directed two other features, notably an adaptation of Twelfth Night in 1987. Candy is a beautifully controlled film with an intense sensuality preceding an equally intense descent into grief and regret. The performances of Heath Ledger and Abbie Cornish are terrifyingly real, as is the sense of hopelessness affecting Candy's parents.