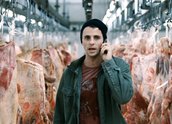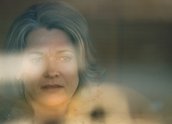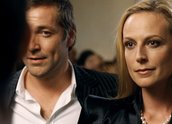 Burning Man (2011)
Synopsis
After a personal tragedy, workaholic Sydney restaurateur-chef and single father Tom (Matthew Goode) turns to promiscuous sex to bury his emotional turmoil and calm his high stress levels until another calamity threatens his life.
Curator's notes
Burning Man is a muscular and stylistically bold entry in a recognisable sub-genre of Australian dramas about males in crisis that also includes The Boys are Back (2009), Lantana (2001), and Praise (1998). In these films sex tends to be used as a distraction from emotional needs or is somehow problematic; in Burning Man, it's both.
The film also represents a recent trend towards more complex, non-linear storytelling (in everything from Christopher Nolan's Inception, 2010 to Guillermo Arriaga's 21 Grams, 2003). During the opening 30 minutes particularly, director Jonathan Teplitzky chops Tom's story into little pieces and rearranges them.
Sometimes it is not immediately clear in which time frame a scene is taking place – before or after the scene preceding it, and how far before or afterwards. This, however, is deliberate – the scrambled structure mirroring the state of Tom's emotions. After about half an hour, all the major pieces of the jigsaw have fallen into place and viewers are able to see the reason for Tom's emotional crisis.
In the second half the film slows down. The time frame becomes more settled, though jumps backwards and forwards don't stop entirely. Without giving too much away (Teplitzky is obviously keen to withhold this information until the story is relatively advanced), this is where Bojana Novakovic's Sarah enters the story.
Teplitzky was inspired to make the film by a tragedy in his own family. It's not hard to see how this personal connection to the material lends the story an intense emotional authenticity, making the first half more than the aridly formalist experiment it might have been, and stopping the melancholy, more reflective second half from turning into a maudlin tear-jerker.
Solid performances help, especially from Goode, Novakovic and Jack Heanly (as Tom's son), but also from a surprisingly rich supporting cast that includes Essie Davis, Kate Beahan, Rachel Griffiths, Kerry Fox, Anthony Hayes and Marta Dusseldorp. Garry Phillips's burnished cinematography, Lisa Gerrard's atmospheric score and Martin Connor's almost musical editing add significantly to the film's lustre.
Burning Man had its world premiere at the 2011 Toronto International Film Festival and was released in Australian cinemas on 17 November 2011. Teplitzky won the AWGIE for best original screenplay and Film Critics' Circle of Australia awards went to editor Connor and composer Gerrard.
Burning Man was nominated for ten AACTA Awards in 2012: Best Picture, Director, Actor (Goode), Supporting Actress (Davis), Original Screenplay, Cinematography, Editing, Sound (David Lee, Andrew Plain and Gethin Creagh), Production Design (Steven Jones-Evans) and Costume Design (Lizzy Gardiner).