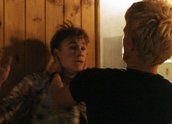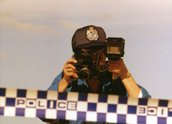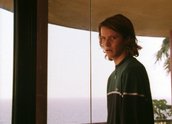 Blackrock (1996)
Synopsis
Jared (Laurence Breuls) stages a welcome-home party for his mate Ricko (Simon Lyndon), back from up north. During the booze-fuelled evening, Jared gets into a disagreement with his girlfriend's brother, Toby (Heath Ledger), who accuses Jared of paying too much attention to another girl, Tracy (Bojana Novakovic). Ricko gets so violent with Toby while defending Jared that Jared has to call him off. Clearly annoyed, Jared leaves the party. While he sits smoking, high above the beach, Toby and Tracy come into view below and start making out. Jared's amusement turns to shock when three other partygoers arrive and brutally rape her. Despite Tracy's calls for help during and after the assault, Jared flees. Next morning, his mother Diane (Linda Cropper) wakes Jared and tells him a girl has been found murdered. Jared tells the police and his girlfriend Rachel (Jessica Napier) very little, but reveals to Rachel how distressed he is that he did nothing to help Tracy.
Four boys, including Toby, are arrested and charged with sexual assault. Tempers flare when Jared tells Diane that he hasn't told the police all he knows. Jared goes to the police station but meets Ricko at the front door. Ricko says the police are trying to pin the murder on him and asks Jared to be his alibi. Later in the day Ricko admits to Jared just how involved he was.
Curator's notes
This drama includes very tough subject matter but, at its core, it is about a teenager torn between doing the right thing and being loyal to his mates. It is a work of fiction inspired by the brutal murder of 14-year-old Leigh Leigh in sand dunes near Newcastle, New South Wales, in late 1989. Several years later, Nick Enright was commissioned by a local theatre company to develop a play. Director Steven Vidler saw that play and he and Enright, with producer David Elfick, made this film.
Blackrock is Vidler's first feature as a director, and a decade later it was still his only one. His long career as an actor would have helped him to draw the terrific performances from the young ensemble cast. The film's depiction of mainly working-class teenagers letting off steam with sex and drink and rock 'n' roll is very real and dynamic because of the fluid camerawork, the lively soundtrack and the energetic choreography of the actors. The film's style is more classical and composed in the scenes of the adult world. Many social issues are explored including youth drinking and family breakdown. It is implied that Jared has been negatively affected by not having a father in his life.
The film earned Enright a peer-judged AWGIE Award from the Australian Writers' Guild, and was first shown overseas in the Premiere section of the Sundance Film Festival in early 1997. It was also nominated for five AFI Awards, including best film. Blackrock attracted $1.14 million in ticket sales when shown in Australian cinemas in mid-1997, a year in which Shine (1996) and the much lighter film, The Castle (1997), each grossed more than $10 million.