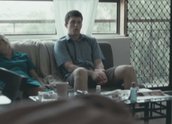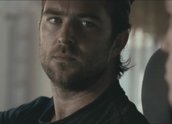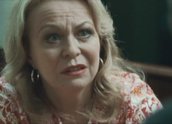 Animal Kingdom (2010)
Synopsis
Josh Cody (James Frecheville), aka J, is a nervous 17 year old who moves in with his grandmother (Jacki Weaver), nicknamed 'Smurf', following the death of his junkie mother from an overdose. J's mother had always kept him away from her mother and three brothers, Craig (Sullivan Stapleton), Andrew aka Pope (Ben Mendelsohn), who's in hiding from the police armed robbery squad, and Darren (Luke Ford). With a stock-in-trade of bank hold-ups and drugs, they form a tightly bonded criminal family over which Smurf presides as matriarch.
J is quickly taken under the protective wing of the brothers' close associate Barry (Joel Edgerton), but it soon becomes obvious that steering clear of a criminal lifestyle is not going to be an option. When one of the gang is illegally executed by the police, the surviving men, led by Pope, decide to take revenge and draw J into their scheme. Later Pope panics when J is taken in for police questioning. J has to grow up fast if he's going to survive.
Curator's notes
Loosely inspired by Melbourne's 1988 'Walsh Street murders', the fictional Animal Kingdom won a major award, the World Cinema Jury Prize, at the Sundance Film Festival in the US in early 2010. When it opened in Australia in June 2010, it drew rave reviews and strong box office, earning more than $1.8 million in less than two weeks, a promising result for a local feature. In the US Jacki Weaver was recognised for her work in the film with an Academy Award nomination for best supporting actress.
On paper, the film sounds like an extended episode of the massively popular Nine Network true crime TV series Underbelly (2008–current), whose first series charted Melbourne's bloody gangland wars of the 1990s and early 2000s (see Underbelly – Series 1, 2008). However writer-director David Michôd's impressive debut feature eschews the sometimes lurid tone of the series and its fascination with the detail of criminal enterprise to deliver an intense drama focused on the psychology and power dynamics at play in a criminal clan.
This gives Animal Kingdom at least a passing thematic link to Francis Ford Coppola's The Godfather (1972) – though such is the impression made by Weaver as the cheerful but ultimately ruthless Smurf that The Godmother might have made a credible alternate title. (The poster for Kingdom seems to reference the US classic by showing the family in the kind of deep shadows and burnished glow that distinguished Vittorio Storaro's cinematography in the earlier film).
The connection should not be over-stressed. Animal Kingdom has none of the operatic style and concern with 'honour' that led to The Godfather (1972) being accused in some quarters of romanticising crime. If you can ignore the fact they are played by some of Australia's most charismatic actors, this is clearly a grubby bunch of characters whose rough, working-class lifestyles are stripped bare of all glamour and romance.
If the film has an obvious cousin, it is Rowan Woods's acclaimed 1998 drama The Boys, which was also set in a suburban criminal family and loosely inspired by a true story. Both films employ a kind of modified naturalism, in which realistic performance and visual style is enhanced by expressionistic use of music and, in Kingdom's case, sound design.
The film's thesis – expressed by J in a voice-over in an early scene – is that criminals like these are never happy because they know, at least deep down, that they are destined to come undone. In this there is an air of tragedy. Indeed, there is something reminiscent of Hamlet in the way J – who starts out as an essentially passive character – enters the corrupt family domain and must decide if, and how, to end its evil.
Animal Kingdom was released in Australian cinemas on 3 June 2010. Nominated for 18 AFI Awards, it won nine: Best Picture, Director, Actor (Mendelsohn), Actress (Weaver), Supporting Actor (Edgerton), Original Screenplay, Editing (Luke Doolan), Original Music and Members' Choice Award for Best Film. It also won the 2010 IF Awards for Best Director and Actor (Mendelsohn).