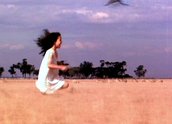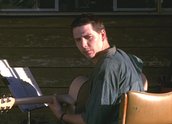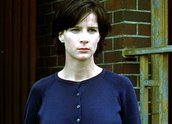 Synopsis
Tanya Rammus (Rachel Griffiths) moves back to Melbourne with her daughter Amy (Alana De Roma) after a scrape with child welfare workers in the bush. Amy, aged eight, has become deaf and dumb since witnessing the death of her rock star father Will (Nick Barker) on stage, three years earlier. Tanya refuses to send her to a school for kids with disabilities, because her condition isn't physical. In Melbourne, they rent a house in a down-at-heel street that's full of misfits and oddballs: an old woman who hoses the footpath continuously (Mary Ward), a kid who collects hubcaps (Jeremy Trigatti), and an angry musician called Robert (Ben Mendelsohn). His guitar playing attracts Amy, but Tanya refuses to believe Robert when he tells her that Amy can hear singing, and sing herself. After Tanya hears Amy sing, she sends her to counselling with a child psychologist (Frank Gallacher). Tanya gets a job as a waitress and she warms to Robert. Things are looking up, until Amy runs away from an encounter with a drunken neighbour (William Zappa). She wanders alone in the city, as neighbours and police begin a massive (and musical) search.
Curator's notes
Nearly all of the films made by Nadia Tass and David Parker are in some way concerned with redefining ideas of disability and difference. Amy can be seen as a musical variation on the themes of their first and most popular feature together, Malcolm (1986). It's set in a similar location – a street of forgotten houses near the inner city – and most of its characters are broken in some way. Tanya and Amy are just the ones whose trauma we best understand, because we've seen its cause. For the rest of the street's inhabitants, all we see are the effects. Everyone seems marked by mania and sadness, or marginalisation. The arrival of Amy, so sweet and vulnerable, draws them together as a community – and a sense of community is a healing concept in their films.
The tone of the film isn't the same as in Malcolm (1986), which had a more playful sense of humour. There is a lot of humour in Amy, but it competes with the film's melancholy story. The film is an unusual combination of sentiment, social commentary and singing. The presence of Rachel Griffiths adds greatly to the gravity, but the star of the film is definitely Alana De Roma, whose mature performance in the first half as a deaf-mute is very credible. What's even more surprising is that her voice is extraordinary, when she finally starts to use it.