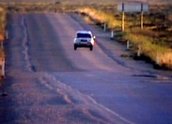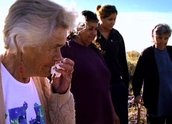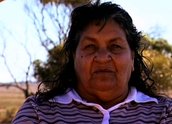 Wirrangul Women: Always Have, Always Will (2006)
Synopsis
A documentary about elders Doreen and Gladys Miller, the last remaining speakers of the Wirangu language in an area where the dominant remaining Indigenous languages are Kokatha and Pitjantjatjara.
Curator's notes
A beautiful exposé of two sisters, the last remaining speakers of the Wirangu language. The definition of language death is when there is only one speaker of the language left, and Doreen and Gladys Miller are two elders who, at the time of the making of this documentary were in their 70s and 80s, and are the only two speakers left of Wirangu. To keep the Wirangu language alive they must find a way to pass language and tradition on to the younger generations. The dominant languages spoken in the area is Kokatha and Pitjantjatjara.
The elders reflect on their childhood and the freedom of living off the bush and in the country. Wombat is the bush tucker for the Wirangu people, and this documentary is very much about continuing tradition and revitalising the Wirangu language, through preserving their cultural traditions. The collaboration between the community and the elders to write books and other resources to teach the language to the younger generation results in stories about being in the bush, and hunting wombat. A very inspirational piece.