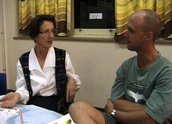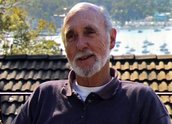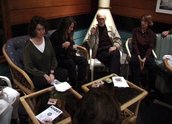 Whiteys Like Us (1999)
Synopsis
The documentary observes a group of white Australians coming together to take part in an Aboriginal reconciliation study group. Across Australia, fifteen thousand such groups formed 'Reconciliation Learning Circles' – an initiative by Adult Learning Australia for the Council of Aboriginal Reconciliation. The film follows the progress of one group over eight weeks as participants meet up at Manly Warringah Community College on Sydney's northern beaches, to learn more about the issues of reconciliation.
Curator's notes
The observational style of the documentary allows the filmmaker to record the meetings and intercut it with separate interviews with participants. The result is fascinating in that we learn a little about Aboriginality and reconciliation and a lot more about group behaviour.
The writer-director is Rachel Landers. Her credits include A Girl, a Horse, a Dream (2003), Missing (2004), A Debt of Honour (2005), Drama School (2005), The Lost Tribe (2005) and A Northern Town (2008). Producer Tom Zubrycki's credits include Billal (1996), Exile in Sarajevo (1997), The Diplomat (2000) and Molly and Mobarak (2003).
The documentary premiered at the Melbourne Film Festival and screened nationally on SBS on 27 August 1999.