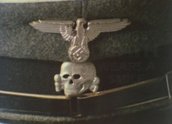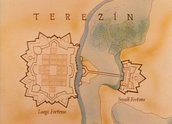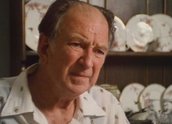 Where Death Wears a Smile (1985)
Synopsis
Where Death Wears a Smile explores the experiences of two Australian soldiers, Walter Steilberg and Alex McClelland, who were thrown into Theresienstadt concentration camp near Prague in Czechoslovakia. This Nazi camp had a prison nearby known as the the 'Small Fortress of Terezin', where troublemakers were sent and stripped of their national and military status. The documentary uses historical footage and stills, interviews, narration and footage shot as the men revisit the camp and tell of the appalling memories that have haunted them since their liberation.
Curator's notes
In 1983, journalist Paul Rea was intrigued by a letter that came across his desk: a plea for justice from an ex-Second World War soldier named Alex McClelland. McClelland had tried many avenues to make himself heard and have his wartime experiences acknowledged (see clip one). Rea thought this was a Second World War story that hadn't been told before. He began researching and contacted director Frank Heimans about making a documentary. In doing further research, Rea and Heimans came across another Australian, Walter Steilberg.
While interned in a POW camp, Steilberg felt it was his duty to escape, which infuriated the Nazis. Steilberg, and later McClelland, were sent to a prison that became known as the Small Fortress of Terezin: the place 'where death wears a smile'. At the end of clip one, the prison's insignia visually explains the phrase and why it presents an ideal title for the documentary. The Small Fortress was across the river from the medieval garrison town of Terezin, which the Nazis renamed Theresienstadt and established as a concentration camp. They used the Small Fortress to hold political prisoners and escapees from the camps. Both garrison and prison became extremely crowded during the war (see clip two).
Although Steilberg and McClelland survived the Small Fortress of Terezin, they were punished daily and treated inhumanely. In Heimans's follow-up film about the Jewish experiences in Theresienstadt, Paradise Camp (1986), many survivors assert that the astronomical number of killings made it the worst camp in which they had been interned. McClelland doesn't give up seeking acknowledgement for his experiences in the concentration camp to prove that it is not 'all in his mind'. When he finally finds people who believe him, extraordinary events prevent them from helping him. His finding of records of Australians and New Zealanders who suffered in the Small Fortress becomes a turning point in the story (see clip three).
When the film screened on national television, the filmmakers claim it prompted a government inquiry that acknowledged that Australian and New Zealand soldiers had been interned in Nazi concentration camps and assured compensation for all. Paul Rea wrote a book about the subject, featuring both McClelland and Steilberg and called Voices from the Fortress: Stories of Survival from Terezin Concentration Camp (2007).
Where Death Wears a Smile screened on the Seven Network in Australia, ARD in Germany and PBS in the USA. It won the Gold Award at the International Film and TV Festival in New York in 1985.