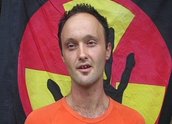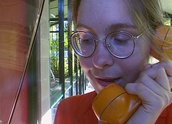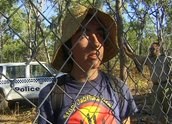 Walking Through a Minefield (1999)
Synopsis
The third largest uranium mine in the world, Ranger, was ending its operations. Twenty kilometres north, the Jabiluka uranium mine started operation. The documentary traces the protest movement to stop Jabiluka from operating. The film interviews protestors, locals, police and tourist operators. It also documents the various protests, legal and illegal, as they unfold.
Curator's notes
While the documentary mainly presents the side of the protestors, the authorities are also given an opportunity to put their point of view. It demonstrates the human face of the police who respect the right of free speech. Overall the documentary is an enlightening look into the protest movement itself and the workings of democracy in action.
Writer and director Cathy Henkel was also involved in I Told You I Was Ill – The Life and Legacy of Spike Milligan, The Man Who Stole My Mother's Face, Losing Layla, and Tapa Tradition.
First screened 9 July 1999