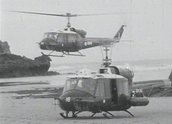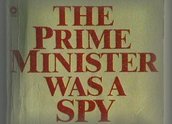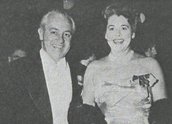 The Harold Holt Mystery (1985)
Synopsis
On 17 December 1967 Australian Prime Minister Harold Holt disappeared while swimming at Cheviot Beach, near Portsea, an hour's drive south of Melbourne in Victoria. His body was never found. Using dramatic re-creation and archival footage, this docudrama traces the final days of Harold Holt and investigates theories around his death. According to some, Holt was assassinated by the CIA; others maintain he was a Chinese spy who defected to a submarine waiting off the coast. With testimony from Holt's widow, Dame Zara Bate, and former Australian prime ministers Sir William McMahon, Malcolm Fraser and Sir John Gorton, a very different picture emerges of Harold Holt from that of his popular public persona.
Curator's notes
The disappearance of Harold Holt is the Bermuda Triangle, Loch Ness monster and JFK assassination of Australia. No event has held more dramatic and consistent sway over the Australian imagination than the baffling disappearance of its Prime Minister at his favourite beach on 17 December 1967.
This intriguing docudrama, directed by Melbourne journalist–filmmaker Iain Gillespie (Fear or Favour, 1993; Empty Arms, Broken Hearts, 1994) for commercial broadcaster Network TEN and screened in 1985, was the first of several on the topic. In November 2007 the Nine Network screened Who Killed Harold Holt and The Prime Minister is Missing was broadcast by the ABC in October 2008.
The significant advantage of this much earlier project is the testimony of witnesses who have since passed away. Most notable are Holt's widow, Dame Zara Bate; his successor as prime minister, Sir John Gorton; and Sir William McMahon, who counted Holt as a close friend and followed Gorton into the top job in 1971. With Holt's housekeeper 'Tiny' Lawless, his friend Alan Stewart and his close female companion Marjorie Gillespie also appearing, Gillespie cleverly intertwines the mystery of Holt's vanishing with the mystery of his private life.
While everyone will make their own judgement on the many controversial theories put forward, what must be astonishing to modern audiences is how the Australian prime minister lived in 1967 (see clip three). Played by Phillip Ross in the re-creations, Holt is seen driving his own car (a flashy red Pontiac) to his favourite beach without a security detail in sight. Unaccompanied by bodyguards or personal staff, he stopped in at shops and went to parties in Portsea (near Cheviot) just like anyone else might.
It's unthinkable now, but 40 years ago it was possible for the most powerful man in the country to have at least part of his life that was private. The dramatised scenes of Holt playing bon vivant with 'the Portsea set' show the changing nature of Australian society in the mid-1960s. Conservative in public view, the private Holt was excited by the music, energy and rebellion against strict moral codes that mark this period in time.
Whether he had changed his mind about the Vietnam War is one of the most interesting questions raised (see clip two). Famous – and reviled by anti-war protesters – for stating that Australia would go 'all the way with LBJ' in committing troops, it's suggested by Sir William McMahon and Senator Don Chipp that Holt had deep reservations and was preparing to withdraw Australian soldiers. Were such plans, if indeed they existed, sufficient to warrant a CIA assassination? Even less credible is the Chinese spy theory, but without a body ever being recovered and Holt's murky private life fanning the flames, such wild speculation will always be raised.
The mystery even has a supernatural element at play, with Holt reported to have removed artefacts from the wreck of the SS Cheviot, which sank in 1887 and allegedly carries a curse. The voice-over narration, spoken in the BBC-British style that was still popular in Australian media at the time, is anything but neutral. It is clear from Gillespie's script he has no time for such wild speculation and is intent on examining why such whispers and tabloid headlines have persisted over the years.
Among the many interviewees Gillespie speaks to, none leaves a stronger impression than Dame Zara Bate. Her amazingly candid revelations about Holt's womanising ways (see clip three) are dramatically inter-cut with re-creations of his relationship with Marjorie Gillespie and life away from the political spotlight.
It seems likely that the Harold Holt mystery will endure for many generations to come. Perhaps there is some startling twist in the tale, but it would appear from all the evidence that the answer is simply that Holt was indeed swept out to sea, with nothing more sinister at play. By 1972 the Liberal Party lost power after 23 years in office, Australia had withdrawn from the Vietnam War and sweeping social and political reforms were underway. The Harold Holt Mystery is a compelling look at Australia losing its leader and with it a certain degree of innocence.
See also footage shot by Victorian Police recreating Holt's disappearance in Holt – Film Re-enactment of the Circumstances Surrounding the Disappearance of the PM (1967).