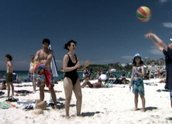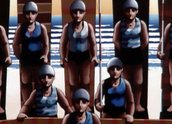 The Beach (2000)
Synopsis
Inspired by Geoffrey Dutton's book Sun, Sea, Surf, and Sand: The Myth of the Beach (1985), this film looks at how Australia came to be the most beach-conscious nation on Earth. This is reflected in the way the beach has been celebrated and mythologised. The documentary interweaves sunlight-drenched beach cinematography with historical footage, feature film extracts, photographs and paintings. It also features readings and interviews with writers and artists.
Curator's notes
The Beach covers a lot of ground – not only in giving examples of the different ways the beach has been represented in the arts and literature but also demonstrating its dynamic place in Australian popular culture since the late nineteenth century. The two perspectives are merged with that of Indigenous people in an appropriately open structure which raises questions through a series of observations and propositions without seeking to provide any definitive answers.
Interviewees include writers Les Murray, Tim Winton, Gabrielle Carey and Philip Drew, painters Ken Done and George Ganyjibala, composer Peter Sculthorpe, choreographer Graeme Murphy, photographer Anne Zahalka, Indigenous art curator Doreen Miller and art historian Juliana Engberg. What emerges is a range of perspectives and representations, both contemporary and historical, on the changing place of the beach in the nation's culture.