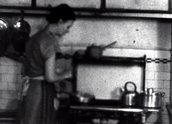 Take Notice (1939)
He catches the train at Chatswood Station.

#1 from GrenadierGuardsDmr – 10 years ago.

Thanks for your comment. We've added Chatswood station to the location map.
-Stephen Groenewegen, ASO

#2 from Editor – 9 years, 11 months ago.
To comment on this title, you need to be
logged in
.

RSS – Subscribe to an RSS feed of comments on this title. (learn about RSS)