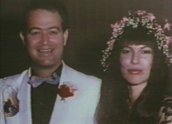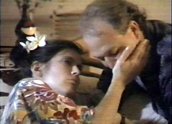 Suzi's Story (1987)
Synopsis
Suzi, diagnosed with HIV/AIDS soon after her marriage to Vince, is rapidly deteriorating physically. Troy, their son, who contracted the disease in Suzi's womb, is also undergoing regular treatment. We see the day-to-day struggle of a family that are all too conscious – as Vince reflects – of time, the enemy. Suzi faces death honestly in close-up with brave good humour.
Curator's notes
The film was made at Suzi's request. It was filmed 'as it happened' over two months – March and April 1987 – mainly in the Sydney home of Vince and Suzi Lovegrove and their young son Troy. Vince was a rock singer-turned-journalist who was managing rock band the Divinyls when he met American-born actress Suzi Sidewinder in New York. The family did not learn of Suzi's HIV status until after Troy was born.
This film speaks of love and resilience, support and prejudice in a time when HIV and AIDS were little understood. It is a moving example of how speaking through the camera can generate meaning in equal measure for both subjects and viewers. That their son Troy also contracted AIDS makes it all the more moving. He died six years after the film was made and was the subject of the documentary A Kid Called Troy (1993).
Suzi's Story screened nationally on the Ten Network in 1987. The Australian Human Rights Commission awarded it a Human Rights Award for Best Television Documentary in 1987.