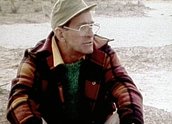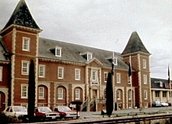 Some of Many: Germans in Australia (1983)
Synopsis
A documentary that traces the changing fortunes of German immigrants to Australia from the first fleet to the late 1980s. Australian-based German filmmaker Juergen Corleis interviews migrants in South Australia and New South Wales as well as recalling some well-known Germans who made their mark on Australia. Their experiences differ greatly – some have been financially successful, many have found happiness in their adopted country and yet others continue to feel in-between two cultures. The contribution of the Germans to Australia's culturally diverse make-up is most evident in the Barossa Valley, South Australia.
Curator's notes
Through interviews with newly arrived German migrants, German-Australians who have been here for generations and examples of famous Anglo-Saxon pioneers and settlers in Australia, filmmaker Juergen Corleis shows the contribution that German and Anglo-Saxon migrants have made in shaping the social, cultural and economic landscape of the country. Rather than attempting a sweeping historical recount of German migration to Australia since the 1880s, Corleis focuses on a handful of stories from a cross-section of migrants. Their diverse experiences in their adopted country allows Corleis to explore the way people adapt culturally when transplanted to new places through the themes of belonging and homeland. Made prior to the fall of the Berlin Wall in 1989, it also touches on some of the more recent migrants' feelings about Germanic identity. These accounts differ from those whose Anglo-Saxon families came from pre-First World War Europe, long before Germany was divided into West and East. Corleis highlights the industriousness of the families who made their home in the Barossa Valley and found success in the wine and smoked meats industries.
Some of Many was originally made in German as a forty-five minute film called Herausforderungen: Die Deutschen in Australien (Challenges – The Germans in Australia) for German television and the German Education Film Institute. The fifty-five minute English-language version was made for screening on SBS television in Australia.