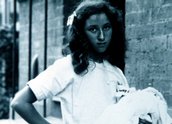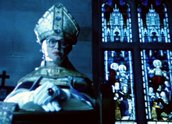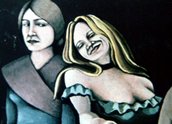 Snakes and Ladders (1987)
Synopsis
Combining interviews, historical footage, quirky dramatisations and short animations, Snakes and Ladders gives an account of the achievements and setbacks of Australian women attempting to gain education equality in the 20th century.
Curator's notes
Snakes and Ladders was undertaken by two young women filmmakers, Mitzi Goldman and Trish FitzSimons, with the assistance of the Women's Film Fund. Looking at the history of women and higher education in Australia, the film states at the outset that such a history could by no means follow a linear trajectory of barrier shattering achievements. Rather, the history has been a 'shifting landscape', where gains have been contingent on complex social, economic, demographic and class related factors.
To this end the film uses the device of a character, Sophia Whist, played by the inimitable Robin Laurie (who also collaborated with Goldman and FitzSimons on the screenplay). Sophia Whist, in a pair of emblematic red shoes, unearths a book of evidence and weaves her way through the film in a series of vignettes. She pieces together the fragments of information – interviews and historical material, and when official visual record is lacking, animations and little dramatisations. Stories, largely previously untold, of women overcoming what now seem extraordinary obstacles, in order to gain access to higher learning, are related. Sophia's vignettes are amusing, but just as amusing are some of the historical gems they conduit – like the 1894 quote from a leading gynaecologist warning that women with 'the capacity for higher mental attainments' risk their nervous systems developing at the expense of their bodies and thus subsequent infertility; or the 1960s television advertisement literally begging 'bored housewives' to make use of their education and return to the workforce as teachers.
Sophia's segments are hinged to a set of interviews, shot specifically for the film. The subjects are Anne Summers, Linda Burney (who gives an Indigenous woman's perspective), Bessie Mitchell, Edna Ryan, Marjory Thomas, Jean Curthoys, Marie de Lepervanche and a group of high school girls. The interviews are compelling. The women, whose ages range from 16 to 94, speak frankly and openly about their education experiences. Anecdotes and theoretical assessments are conveyed with equal ease and clarity. A national story of success and defeat unfolds and the history of education is reframed to include the little battles fought by women in the halls of the nation's institutions of higher learning. The film is a great eye-opener for Australian women – who today take their right to equality in education largely for granted.