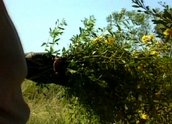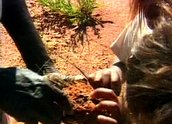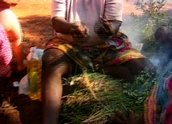 Smoking the Baby (2001)
Synopsis
An observational documentary about the cultural ritual of smoking the baby to ensure their health and well-being.
Smoking the Baby is part of the Nganampa Anwernekenhe series produced by Central Australian Aboriginal Media Association (CAAMA) Productions. Nganampa Anwernekenhe means 'ours' in the Pitjantjatjara and Arrernte lanuages, and the series aims to contribute to the preservation of Indigenous languages and cultures.
Curator's notes
Elders sitting at Five Mile, south-east of Seven Mile, tell us how the old people used to smoke the babies. The ritual of smoking the baby is one of purification.