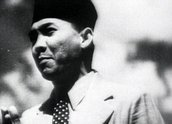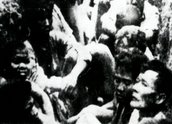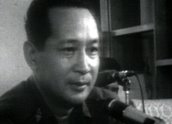 Shadow Play (2001)
Synopsis
In Indonesia, on 30 September 1965 a group of President Sukarno's guards murdered six generals who were anti-Communist. General Suharto blamed the Communist Party of Indonesia (PKI). Suharto grabbed power and set up death squads to murder up to a million accused Communist sympathisers. The documentary traces the events from 1965 to today. Archival film is used together with interviews and re-enactments.
Curator's notes
The documentary is a history of our closest Asian neighbour, Indonesia, and its postwar political history. England, USA and Australia were involved in shaping history by not interfering with the downfall of the Communist Party of Indonesia in the early 1960s. Human rights abuses were widespread and Australia only intervened when Indonesia brutalised East Timor. Several journalists comment on the government's influence on the world's free press and the tendency to downplay the level of violence in media reports.
Narrator Linda Hunt is best known for her role in Peter Weir's feature film The Year of Living Dangerously. She has appeared in 39 films. Her more recent credits include, Stranger than Fiction, Yours, Mine and Ours, A Lot Like Love and Dragonfly.
Writer and director Chris Hilton's credits include, Year of the Dogs, Dust to Dust, Hell Has Harbour Views, The Colony and Case for the Coroner.