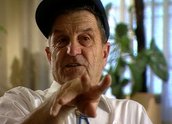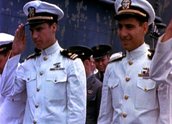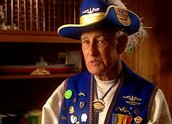 Secret Fleets (1995)
Synopsis
During the Second World War, submarines operated secretly out of Fremantle and Albany in the south of Western Australia. These were desperate times, when the Japanese advance had overrun Singapore and New Guinea. American submariners were welcomed by the citizens of Perth. Later, the English and Dutch subs also came to defend Australia.
Secret Fleets gives a great sense of these times with archival footage of subs in action, interviews with visiting US and English sailors and interviews with those Australians who remembered the war. It is narrated by Leo McKern.
Curator's notes
Secret Fleets is a balanced marriage of archival and interview footage. The script, written by Greg Colgan and Mathew Kelley, successfully gives a sense of the desperation of the time, and a feeling for the Australian way of dealing with crisis. The documentary was adapted from the book Fremantle's Secret Fleets by Lynne Cairns.