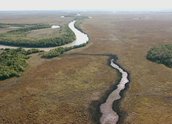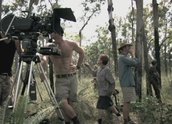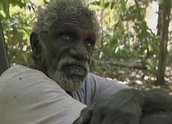 River of No Return (2008)
Synopsis
River of No Return documents the life of Frances Daingangan (also known as Frances Djulibing), who lives in the remote community of Ngangalala in central Arnhem Land in the Northern Territory. She narrates her childhood experience living a traditional lifestyle with her family, being stolen by another man before she could marry her promised husband, having children and the death of her husband. She later returns to her mother's country on the edge of the Arafura Swamp, marries and leaves a violent man and becomes a grandmother of six. Frances achieves her ambition of acting in a film when she appears in Ten Canoes (2006), after which she applies to enrol in a performing arts course.
Curator's notes
Written, directed and co-produced by Darlene Johnson, River of No Return offers an insight into the life of Frances Daingangan. It tells a story of both traditional decline and cultural adaption within the remote community of Ngangalala in central Arnhem Land, in the Northern Territory. The use of English subtitles in the film enables Frances and other members of her community to communicate in their own language.
Frances talks about her dream of becoming an actor and celebrating her culture through film, song and dance. We see excerpts of her performance as the second wife 'Nowalingu' in Ten Canoes (2006), and promoting the film at the IF Awards and the Cannes Film Festival.
Ironically, as if wound backwards, the film ends with Frances being rejected in her application to study performing arts in Brisbane. This highlights the bind many Indigenous people face as they struggle to gain a foothold within the dominant culture while maintaining their traditional cultural practices and connection to family and country.
The title comes from a 1954 Hollywood film starring Marilyn Monroe. As with Marilyn's character in River of No Return (1954), Frances talks about being pursued by the madness and brutality of a desperate man. Footage of Monroe singing is woven throughout and adds a surreal dimension to the documentary because of its incongruity.
The most poignant moment in the film occurs when Frances introduces her uncle, Philip Gudthaykudthay, a famous artist and traditional sorcerer. When questioned by Frances about whether he will pass his magic on to his great grandsons, Gudthaykudthay shakes his head and replies, 'No, I will keep it to myself. I won't pass it on to the young people. They don't respect it or take it seriously. It's too dangerous in their hands.'
This statement marks the end of an era, of a body of traditional knowledge and practice. It recognises that this culture stands at the crossroads with traditions on one side and the contemporary world on the other.