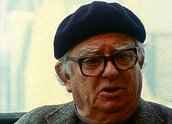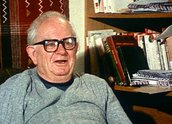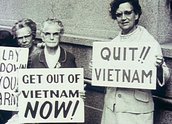 Public Enemy Number One (1981)
Synopsis
Australian journalist Wilfred Burchett reported the Vietnam War from the perspective of the North Vietnamese. For this he was reviled as a traitor and a communist in the Australian media. He had been the first journalist into Hiroshima after the atom bomb, and he covered wars in Vietnam, Laos and Cambodia.
Filmmaker David Bradbury interviews Burchett in his later years and intercuts the interview with archival footage and still photographs. Burchett is seen in newsreel coverage and in footage taken by the North Vietnamese. Archival footage of the Vietnam War and newsreel footage of Hiroshima after the atom bomb enrich the documentary.
Curator's notes
Public Enemy Number One is a well-made documentary giving insight into Burchett's motives for covering wars from the enemy's perspective. Burchett was not a communist and was careful to act as a reporter, not a participant or a propagandist. At a press conference, Burchett says he objects to Australians in Vietnam on the same principle he would object to Vietnamese fighting on Australian soil.
The documentary brings into question the role of the war correspondent and allows the viewer to make up his or her own mind. David Bradbury is one of Australia's consistently excellent filmmakers. His credits include Fond Memories of Cuba, Wamsley's War, Jabiluka and Loggerheads.