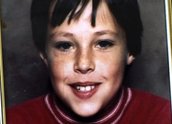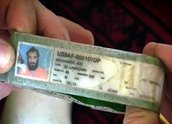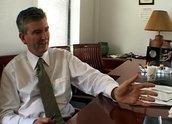 The President Versus David Hicks (2004)
Synopsis
David Hicks, a young Australian man, was arrested in Afghanistan in 2001 and accused of being a Taliban freedom fighter. The Northern Alliance handed him to the US military and he was detained in Guantanamo Bay, Cuba without legal representation or a trial for five years.
The documentary follows Terry Hicks, David's father, as he retraces his son's journey through Pakistan and Afghanistan in order to understand his son's situation. David's letters home form part of the commentary. The filmmakers follow Terry Hicks as he meets people who knew David. Later in New York he meets with the lawyers representing David, including his Australian lawyer, Stephen Kenny.
Curator's notes
The documentary is well crafted and compelling for the audience because information is garnered as Terry Hicks discovers it. The legal aspects of the story are also interesting regarding international law and US constitutional law. Hicks was returned to Australia in April 2007 to serve the remainder of his sentence and released from custody in December 2007.
Producer and co-director Curtis Levy's credits include Breakout (1984),
Riding the Tiger (1990), Hephzibah (1998), High Noon in Jakarta (2001) and The Matilda Candidate (2010).
The President Versus David Hicks was released in Australian cinemas on 12 August 2004. It won Best Documentary at the 2004 AFI Awards and the Logie for Best Australian Documentary.