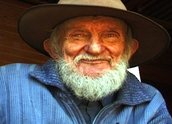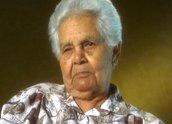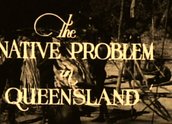 Pioneers of Love (2005)
Synopsis
Inspired by Elena Govor's book My Dark Brother: The Story of the Illins, A Russian–Aboriginal Family (2000), Pioneers of Love is a documentary that uses historical footage and interview material to talk about the relationship between a Russian immigrant Leandro Illin and an Ngadjonji woman Kitty Clarke during the late 1800s when marriage between a white man and a full blood Aboriginal was illegal, and considered an act of immorality.
Curator's notes
Pioneers of Love depicts a time in Australian history when the lives of Aboriginal peoples were subject to total bureaucratic control, where a basic human right such as marrying required permission from the local police officer. The local constabulary reigned over Aboriginal lives on behalf of the Chief Protector of Aborigines who in accordance with to the Restriction of the Sale of Opium and Protection of Aboriginals Act from 1897 to 1971, restricted the lives of Aboriginal people to missions and reserves.
The director of Pioneers of Love Julie Nimmo noted how she had to had to unpack terms such as 'half-caste' to deal with the institutional language of the time which refers to not only half-caste but also quarter-caste, quadroon and octoroon. As an examination of terms now considered racist jargon, the documentary provides a very good breakdown of the idiom and its application. Rather than treat these terminologies as a historical phenomenon, Nimmo brings them into social currency by providing a political and moral context. It was confronting Nimmo says, to hear elder Florence Hoolihan for instance still discussing her life experience in these terms.
In the process of writing and directing a history series, I began to realise that understanding history requires work of the most difficult kind – it demands personal engagement, empathy, and a vigorous deconstruction of our own personal beliefs.
The first episode of Pioneers of Love focuses on the life of Leandro Illin who married a Ngadjonji Aboriginal woman, Kitty Clarke. It shows the struggle to have the intimate relationship between Illin and Clarke validated by law. Kitty Clarke was branded a criminal and pursued by the local police force who sought to take her into custody for cohabiting with a white man. Leandro Illin however, was not subject to the same laws or bureaucratic mechanisms of control.
For Nimmo, while this story is about the constraints of the Restriction of the Sale of Opium and Protection of Aboriginals Act, it is even more about the courage of two people who fought the system to keep their family together. Given the history of Aboriginal families in this country, that in itself is quite an accomplishment. Julie Nimmo has been a journalist for Indigenous programs such as Living Black, ICAM and Message Sticks. Nimmo won the prestigious Walkley Award for Excellence in Journalism in 2002.