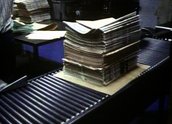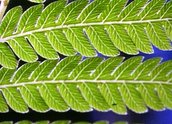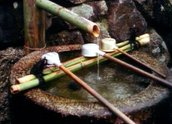 Paper Trail, the Life and Times of a Woodchip (1991)
Synopsis
A documentary by Trevor Graham that reports on the international business of woodchipping and its role in the supply of pulp to support the world's paper industries. It specifically focuses on the relationship between Japan and Australia and Australia's role as a major exporter of woodchips for the production of Japanese paper products. The environmental impact of this lucrative enterprise is explored by tracing the 'paper trail' back to Australia's native forests. As well as highlighting the impact on Australia's ecology, it proposes that alternative sources for the production of paper and reduced consumption must be explored if we are to build a sustainable future.
The film is narrated by Noni Hazlehurst.
Curator's notes
At its heart Paper Trail is about society's increased use of the world's natural resources and its unsustainable reliance on these resources to meet the demands of progress. It could be about any number of things – our reliance on coal to supply our energy, or our demand for cheap products – but Graham's documentary focuses on our use and consumption of paper (which has increased dramatically since computerisation in the early 1980s), its negative impact on Australia's native forests and the consequences of increased paper consumption for future generations. Representatives from the conservation movement, government bodies, the forestry and timber sectors and the paper industry are all given voice, although the film's environmental arguments are given more weight than the economic and industry arguments put forward.
Japan has been Australia's largest timber export market for over 40 years and when this film was made it imported over one-third of Australia's felled native trees as woodchips. The film uses many easily quantifiable statements to convey the importance of the issue (for example, in 1991 the amount of paper thrown into Sydney's landfill as garbage each year was equal to one million trees). While the statistics may have dated and sustainable economies have been placed on the agenda since the early 1990s, the main questions that Paper Trail poses remain pertinent, and unresolved.