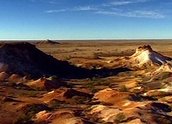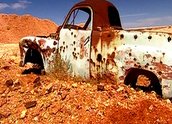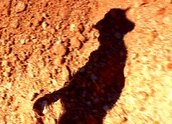 The Old Man and the Inland Sea (2005)
Synopsis
A documentary about Mr Norman Hayes Jagamarra who was a 'noodler' on the mining fields of Coober Pedy.
Curator's notes
Norman Hayes Jagamarra takes us back to the mining fields of Coober Pedy where he was a noodler after droving and brick making work dried up in his young years. An interesting tale of one man's experience of noodling, and the sense of community he shared with other Indigenous people whilst doing this work. Most importantly, he refers to the old people who were already there, and gives recognition to the Indigenous people of the area. It allows us to ponder the effects of the dispossession that opal mining caused for the peoples who were the original custodians of the Coober Pedy area.
This program has also screened on NITV, National Indigenous Television.