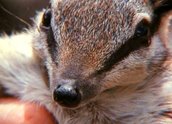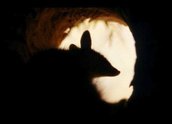 Numbats (1996)
Synopsis
This natural history documentary follows the life cycle of a numbat family.
Curator's notes
Filmmakers who choose to make natural history documentaries will spend many hours attempting to get the perfect shots. Creatures don't take direction very well and the more successful wildlife films are usually produced by very experienced people.
Numbats successfully records the full life cycle of the animal and creates an effective impression of the numbat's predators. The restrained music track is by Chris Norman. Producer, writer, director Peter Du Cane's credits include, The Roo Gully Diaries, China from Within, Shipwreck Detectives and Playing the Game.
First broadcast on ABC in 1996.