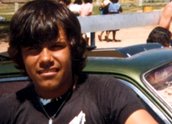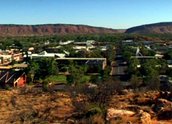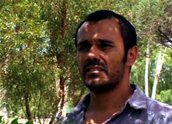 My Brother Vinnie (2006)
Synopsis
A documentary that explores the relationship between Arrernte actor Aaron Pedersen and his brother Vinnie who have grown up as each others' shadow. From a very young age Vinnie gave his older brother Aaron duty of care. Aaron is a successful actor all the while being responsible for the care of Vinnie, who has mild intellectual disabilities and cerebral palsy. The journey hasn't been easy for either brother. However they have finally become independent, with Vinnie finding a home and full-time carer in Melbourne. With the support provided by the carer that they affectionately call Mum Frances, Aaron has been able to step away from the responsibility of being Vinnie's main care giver.
Curator's notes
My Brother Vinnie is a film dedicated to Nanna Daphne Mary Hele, and it is a touching film that explores the familial relationship between siblings Aaron Pedersen and Vinnie Pedersen. Aaron tells us that when Vinnie made the decision to make Aaron his carer he saw something in Aaron that Aaron himself could not understand.
My Brother Vinnie was launched at the 2006 Message Sticks Festival held at the Sydney Opera House.