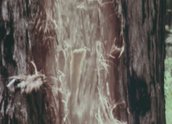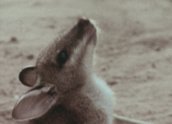 Morning Star Painter (1980)
Synopsis
This short film narrated by David Gulpilil documents the production of a bark painting by the highly acclaimed artist Djiwul (Jack) Wunuwun in his homeland community of Gamedi near Maningrida in Arnhem Land.
Curator's notes
This short film by Curtis Levy records the creation of an artistic masterpiece, the Banubirr (Morning Star) series of paintings by the legendary painter, Jack Wunuwun.
It highlights the importance of the arts industry to the social, cultural and economic lives of Arnhem Land artists, craftspeople and their families. Making and selling art also supports the continuity of the peoples' cultural traditions and lifestyle.
The film presents the process of making a bark painting and the significance of the story painted on the bark, within the religious life of the artist and his peoples. It shows Wunuwun harvesting and treating the bark in preparation for painting; preparing clay, charcoal and ochre paints; and, most importantly, performing the appropriate songs and dances to accompany the creation of a visual representation of the Morning Star story.
Wunuwun is a nationally and internationally collected artist. Morning Star Painter screened at the 1980 Melbourne International Film Festival.