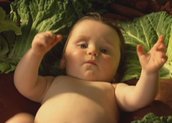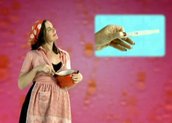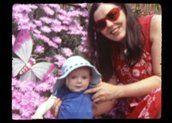 Maverick Mother (2007)
Synopsis
When filmmaker Janet Merewether decides to have a baby on her own, she keeps a personal video diary and films conversations with her parents, brothers, sisters-in-law and friends. She plans to become a solo mother by choice, but ends up pregnant by chance. Jackie Farkas films the birth of the filmmaker's son, and DOP Justine Kerrigan shoots studio sequences which critique historical and media representations of motherhood. The film analyses both the traditional nuclear family structure, and the shifting role of contemporary fathers in society. Merewether narrates.
Curator's notes
Janet Merewether has been a feminist from an early age. She's had a career, relationships and affairs, but at age 39 knows that if she doesn't have a baby soon, she will miss out on an experience she yearns for. She doesn't have a partner, but that doesn't stop her. She decides to go solo and documents the process, interrogating the social issues relevant to being a single mum.
In her director's statement, Merewether ironically notes that her first 'maternal' feelings were aroused while watching David Lynch's Eraserhead (1977) as a teenager. She knew then that she would never be a traditional wife and mother. With her biological clock ticking faster and faster, she feels she must act. It takes nerve to decide to have a child on your own but she is open about her choice (see clip one).
The filmmaker explores the different options open to her to become pregnant. Donor registers, casual sex without condoms, obliging male friends – all these methods are fraught in different ways. She relies on her friends for advice (see clip two).
Merewether gets pregnant without having to use the donor register. Two of her close friends attend the birth. Later, she listens to a radio program featuring a woman who wrote a book about boys being raised without fathers. Merewether uses this interview on the soundtrack to corroborate her beliefs. Throughout the film, she persistently tries to contact the baby's father by phone messages, texts and letters (see clip three). For her it's important that her son, Arlo, knows his father's identity.
Maverick Mother is an engaging, informative and personal film. Merewether calls it a 'hybrid film' – it has stylised studio scenes integrated with historical footage, super 8, video diary and observational footage. In a similar vein to her previous film, Jabe Babe: A Heightened Life (2005), the filmmaker collaborates with her crew to devise stylised scenes that add irony, humour, quirkiness and pathos. Maverick Mother references film genres such as horror, pornography and romance and is informed by renaissance art and photomontage traditions.
Maverick Mother screened on SBS on 1 February 2008. It won Best Australian Documentary (General) and Best Australian Documentary (Human Story) at the 2008 ATOM Awards. It also won an Audience award and Jury Special Mention at the 2008 Taiwan International Documentary Festival.