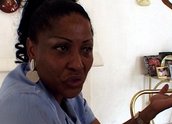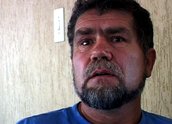 The Man Who Stole My Mother's Face (2003)
Synopsis
Laura Henkel was raped in Johannesburg in 1989. Even though Mrs Henkel identified her attacker, the South African police failed to prosecute. Thirteen years later her daughter, Cathy Henkel, the film's director, set about to get the case re-opened.
Henkel records the pursuit of justice and documents her mother's post-traumatic stress and the impact of the crime on the whole Henkel family.
Curator's notes
An interesting documentary that looks at the emotional consequences of rape. Mrs Henkel feels that her family and friends do not believe her and in some way blame her for the attack. The film also highlights a society where anarchy rules and the incidence of violent crime is widespread. The need to hide faces and the secret recording of interviews makes the film challenging to watch.
First screened 18 August 2004 on ABC