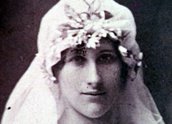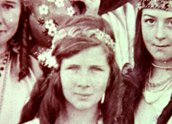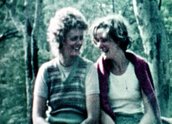 Maidens (1978)
Synopsis
Maidens is a biographical chronicle. It uses personal archives, made up of still and moving image, from both domestic and vocational sources, lyrical narration and emotive music to trace the filmmaking journey of one feminist (the filmmaker herself).
Curator's notes
Jeni Thornley was one of a group of feminists who gravitated towards filmmaking when the practice (once again) became a possibility in Australia in the late 1960s. Thornley and others formed the SWFG (Sydney Women's Film Group), an informal collective with broad based objectives. The group produced several films, organised women's film workshops and lobbied for a 50 per cent intake of women to the then Australian Film and Television School. Initiatives like these steered the agenda and by International Women's Year in 1975, the government was ready to allocate significant funds to women's filmmaking. A portion of these went to the establishment of the AFC's Women's Film Fund in 1976. By the late 1970s a collection of low-budget, short 'women's' films had been produced. Some were experimental while others were conventionally structured, but all engaged in debates about the position of women in society and their representation in the media. The fact that Thornley had been involved with a number of these films, and her determination to understand the feminist experience through the prism of the filmmaking experience, proved to be elemental in her scripting of Maidens.
Funded by the Creative Development Branch of the AFC, Maidens is set out in four parts. The first two parts document the lives of Thornley's mother, grandmother and great-grandmother using an archive of beautiful and uncommonly comprehensive family photographs. (Indeed in the credits the filmmaker thanks her maternal family for preserving their heritage.) The second two parts document Thornley's own life, again using an archive of family photos, but this time interwoven with a new feminist archive – in the form of excerpts from films with which Thornley had been involved, as well as Super8 footage she herself had shot. The two halves of the film diverge stylistically. The clear, static testament of the first half becomes opaque, fluid and intensely personal in the second half. Time loses its order and the female subject is continually repositioned. The divergence reflects the film's central dilemma: how to begin a feminist history, how to begin a feminist memory, what to keep and what to throw out, what to remember and what to forget.
Almost four years in the making, Maidens picked up local and international short film awards and became compulsory viewing in women and film courses around the country – where it sparked much impassioned debate. It remains essential viewing for an enhanced understanding of the moment of awakened consciousness that characterised 1970s feminism.