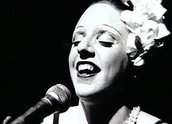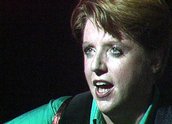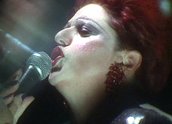 Lowering the Tone: 45 Years of Robyn Archer (1993)
Synopsis
Australian singer Robyn Archer has been acclaimed worldwide for her cabaret singing. This biographical documentary looks into Archer's life in 1993.
Archer speaks frankly about her personal life and the singing projects that she most enjoyed. Archer re-visits her home in Adelaide and talks about the influences that have shaped her work. The documentary consists of interviews, performance pieces and Archer at home and at rehearsal.
Curator's notes
A lively, engaging work that is peppered with performance pieces and quiet reflections by Robyn Archer. The documentary works well because Archer is willing to share her most intimate thoughts and the filmmaker is able to successfully invite entertaining insights. The documentary is well conceived and edited. Producer and director Don Featherstone's credits include Australia Revealed, The Daylight Moon, Babakiueria, An Imaginary Life and The One Percenters.