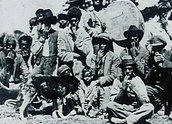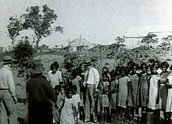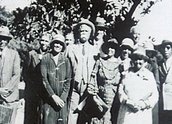 Lousy Little Sixpence (1983)
Synopsis
A documentary using historical footage and interviews with Indigenous people who belonged to the generation that were forced into unpaid servitude by the Australian government. The title refers to the amount of pocket money the indentured workers were supposed to be given – but never received – while their wages were managed by their 'employers', on behalf of the Aborigines Protection Board.
Curator's notes
Lousy Little Sixpence has an historical place in Indigenous film as an educational piece that preserves the life stories of many Indigenous people – now elders – who were procured by the missions to enter the workforce and become servants to wealthy white families.
The issue of stolen wages is ongoing – the withheld wages earned by those indentured Indigenous workers, who contributed to the Australian economy without any financial reward, remains unaddressed to this day. So this is an important film that offers a background to the present struggle for the very generations depicted in this film to receive the wages that were supposedly held in trust for them. In December 2006, a Senate Committee inquiry recommended that 'Indigenous claimants are fully compensated for monies withheld from them'. It further noted, 'The committee is concerned that establishing a national inquiry or a Royal Commission into stolen wages will not directly resolve the stolen wages issue and will only delay actions taken by state and territory governments to address these issues. The advanced age and ill-health of many potential claimants means that the expeditious resolution of claims must be a priority. It is time to resolve this issue'.
It is quite incredible to listen to the testimonies of Indigenous elders born in the early 1900s – their reflections and personal accounts of what it meant to be administered by the Aborigines Protection Board, removed from their families and sent to work in cities. The work of Jack Patten is documented in this film, and his participation in the establishment of the Australian Aborigines Progressive Association (APA), which was invested in dismantling the Aborigines Protection Board, as well as fighting for and attaining citizen's rights for all Indigenous peoples.
Lousy Little Sixpence is an influential film in highlighting the injustice of withheld wages, and the fight for the rightful payment to be made to Indigenous peoples of that generation or their families.