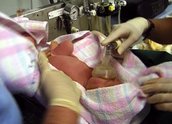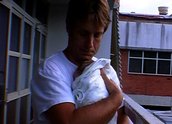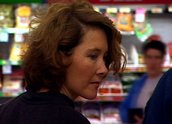 Losing Layla (2001)
Synopsis
Michael and Vanessa decide to have a child. Vanessa is approaching middle age and she feels that this will be her last chance. Michael is ambivalent but agrees. Vanessa films the pregnancy to 'record how my need for a baby might affect our relationship'.
Losing Layla was filmed over two years covering the pregnancy, a difficult labour, the birth and death in one day of their daughter and the grief that followed. A year after Layla's death Michael and Vanessa separate.
Curator's notes
A heart-rending documentary made poignant by the parents allowing the camera to record their painful grieving, and their willingness to express their feelings so fearlessly. It is rare to see raw human emotion on the screen.
The intimacy of the camera coverage and the preparedness of the participants to allow full access makes the documentary particularly valuable. The editing is skilful and delivers a remarkable sense of reality. Vanessa Gorman, the grieving mother is also the writer/director.
First screened 1 March 2001 on ABC