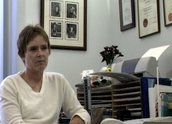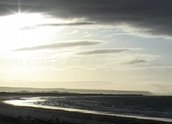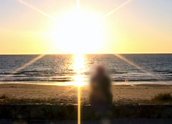 Letters to Ali (2004)
Synopsis
A documentary feature by Clara Law that follows an Australian family on their journey of friendship with fifteen-year-old 'Ali', an Afghan asylum seeker detained at the Port Hedland detention centre. The film also tells the parallel story of Law's own journey as a migrant to Australia and offers her reflections on her adopted country's treatment of people from other cultures.
Curator's notes
Macau-born Clara Law and her partner Eddie Fong made Letters to Ali in response to what they saw as a worrying development in Australia's policies towards asylum seekers, in particular the effects of these policies on children. The film was Law's first venture into documentary making and many of her overarching themes are evident within the film – the individual's place in the world, cultural isolation, transience, loss and new beginnings.
Law made the film after reading an article in a newspaper 'Walking in their Shoes' written in 2002 by Australian doctor Trish Kirby. In the article Kirby told of her and her family's experience of meeting and becoming friends with Ali, a fifteen-year-old unaccompanied minor from Afghanistan who had been detained in Port Hedland detention centre since his arrival by boat to Australia's shores. Trish's story of one family's willingness to embrace Ali stood in contrast to the media's portrayal of asylum seekers as 'terrorists' or 'people smugglers'. With generous support from people within the industry (who provided facilities, services and equipment at '100% discount'), Law was able to follow the Kirbys on their second trip to Port Hedland. By relating the story of their friendship with Ali, and reflecting and refracting it through her own experience as a migrant to Australia, Law's journey of making Letters to Ali is one of discovery. As Law begins to question and delve deeper into her adopted country's history, the audience discovers new things about Australia's past.
Landscape is also related to the migrants' journey and the film is a physical journey across a vast landscape, as well as a journey into our own interior worlds. Law places herself as co-subject with Ali and Trish's family, and through her confessional and reflective 'voice' in the form of poetic intertitles, Law reintroduces an identity for Ali and people like him who have become anonymous victims of global conflict. The film reveals not only the plight of asylum seekers, but also the limits of our own humanity and the powers of the documentary form. In one of the intertitles, Law poses the vital question to finding a pathway to better understanding: 'what took a 15-year-old boy on this long journey to Australia?' – vital because in order to answer the question we are forced, like Trish and her family, to walk in their shoes.
The film's quietness and gentleness show both the beauty and horror of contemporary Australia and how ordinary people like the Kirbys can make extraordinary and practical differences to the lives of others. The sparse and haunting score, written by Paul Grabowsky, contributes to the film's contemplative space and often emphasises the isolated beauty of the landscape as well as underscoring Ali's struggles. Letters to Ali is a personal and poetic documentary, a journey of discovery told with great empathy and gentleness. While it is filled with pain, loss and anger, it is ultimately a statement of hope.