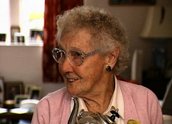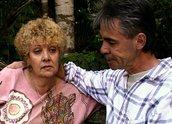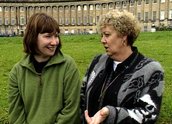 Least Said, Soonest Mended (1999)
Synopsis
At age fifteen, in 1964, Val gave birth to an illegitimate baby girl. Her parents sent her to a school in another town until she had delivered the baby in secret and adopted it out. Steve, Val's twin brother, who is the director of the film, was unaware of the pregnancy and adoption at the time. Val and Steve's parents hid the 'shame' from Steve, family and friends. Many years later, Val was reunited with her daughter, Karen, both having sought contact through the adoption agency. Val's lifetime of grieving was over.
The documentary examines the emotional impact on Val, her parents, and her brother Steve as well as the daughter she later had with her husband. We also see the other side of the story when we meet Karen, the daughter Val gave up for adoption, and her adopting father. It also reveals the long terms effects of the prevailing views on illegitimacy and the actions of a family member under pressure in the 1960s.
Curator's notes
The documentary is a personal journey by the film's director, Steve Thomas. He appears in the film and it concerns his sister. It is an effective film that clearly outlines the issues and delivers an emotional impact.