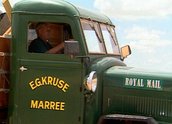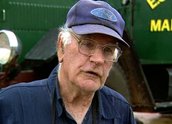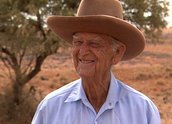 Last Mail from Birdsville: The Story of Tom Kruse (2000)
Synopsis
The documentary follows the last mail run of octogenarian Tom Kruse, as he drives his restored truck from Birdsville in Centralia to Adelaide in 1998. From 1936 Tom made the fortnightly run with mail, stores and fuel to the remote cattle stations along the Birdsville Track.
Tom became internationally famous when a film was made about the mail run in 1954. Back of Beyond was screened worldwide and is one of the most awarded films ever produced in Australia. Last Mail from Birdsville records the historic last run in 1998 with reaction from well wishers, comments by his friends from years ago, film of the truck's restoration and sections from the original film, Back of Beyond.
Curator's notes
The documentary is an interesting example of how ordinary people doing their job can become internationally famous. As a result of the 1954 film Back of Beyond Tom Kruse and the historic last run have drawn considerable media attention and inspired the making of this film.