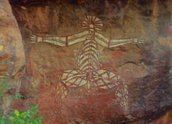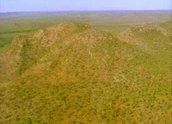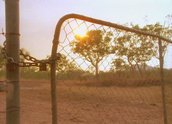 Land of the Apocalypse (1991)
Synopsis
Land of the Apocalypse documents the conflict over mining in Kakadu National Park in the Northern Territory. The film outlines the natural and cultural heritage significance of Kakadu which is threatened by plans to mine the uranium deposit at Coronation Hill. The federal government establishes an inquiry to hear all sides of the debate including mining interests, environmental concerns and the religious significance of the site to the local Indigenous Jawoyn peoples. Two hundred Jawoyn people attend the inquiry with three traditional custodians presenting their case. The documentary is narrated by actor Noni Hazlehurst.
Curator's notes
Land of the Apocalypse documents the decision by the federal government to ultimately protect Coronation Hill in the Kakadu National Park from mining exploitation. The film records members of the government-appointed inquiry, led by Justice Donald Stewart, as they take evidence in the case against mining at the site. Within this context and in a closed session, three elderly Indigenous custodians present their religious knowledge regarding the sacredness of the site under their traditional law.
This groundbreaking inquiry, for the first time in the world, put a value on the environment, development and most importantly traditional religion. This gave the traditional custodians of the land a platform to present their case against mining in the area based on their religious beliefs. This guided the outcome of the inquiry and led to the federal government's decision to protect Coronation Hill from mining.
This important historic document celebrates the outcome of the inquiry and the monumental decision by the Australian federal government to place religious values above development interests.