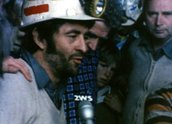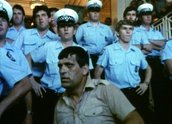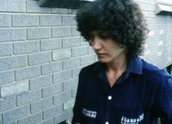 Kemira: Diary of a Strike (1984)
Synopsis
The documentary follows what happened when Kemira Colliery, in Wollongong, NSW, retrenched two hundred miners in 1983. Thirty of the men stayed down the mine for two weeks in an attempt to get their jobs back. The film includes interviews with the miners and their families, coverage of union meetings and footage shot by one of the underground miners. There are also follow-up interviews nine months after the strike.
Curator's notes
Filmmaker Tom Zubrycki made the documentary on the run, following events as they happened, creating a 'diary' of each passing day as the story unfolded. The documentary has a great sense of immediacy and captures the frustration of the miners who were sacked in a town where unemployment was running at fifteen percent. The incident is an important part of Australian labour history. It is also a look at some of the important issues of the times – the collapse of the manufacturing sector, and the large scale restructuring of the bluecollar workforce.
Zubrycki's other work includes Molly and Mobarak, The Diplomat, Billal and Exile in Sarajevo.