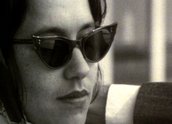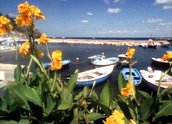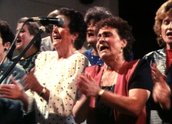 The Joys of the Women 1993
Producer Franco di Chiera comments on 'The Joys of the Women'
The Joys of the Women traces the search by singer-songwriter Kavisha Mazzella to find the lost songs of a generation. It captures the larger than life characters in the Fremantle Italian Women's chorus and documents the last vestiges of Italian folk music in Italy and Australia.
The journey to Italy to film was something of a reverse immigrant journey, the first generation children returning to the land of their ancestors only to find a mixture of familiarity and alienation, just as we had felt growing up back 'home' in Australia. Years later, I was shocked at the similarity of the black-and-white images we had shot for the Joys of The Women with those of the silent 60-minute documentary Dall'Italia All'Australia (From Italy to Australia) made in 1924. Perhaps this indicates how much children of immigrants absorb their parents' migrant experience.
The Joys of the Women secured a national cinema release with support from the Australia Council and screened in seven cities across Australia including a successful run at the Nova Cinema in Melbourne and a hit season at the Lumiere Cinema in Perth. An associated music CD became one of ABC Enterprises' highest selling soundtracks. The film was nominated for Best Documentary at the Film Critics' Circle of Australia Awards and screened at the 34th International Festival dei Popoli, Florence, and Treizieme Bilan du Film Ethnographique, Paris. Years later, it still screens, more recently at the Sulmona Cinema Festival in Italy. Most people who eventually see the film view it in the spirit in which it was intended – a joyful musical experience involving real-life characters, full of light and shade, laughter and tears.
In a fitting tribute to the women, The Joys of the Women choir was invited to sing at a luncheon in Canberra to celebrate the 100th anniversary of Australian women winning the vote – in the presence of then Prime Minister Paul Keating. The choir also recorded the theme song for the Fremantle Dockers football team and sang it at their grand final match in Perth, making front-page newspaper headlines.
Franco di Chiera Writer, Director, Producer
Disclaimer: Any opinions, advice, statements, views or other information expressed by the creator/s (including in relation to any third-party content they submit to the site) are solely provided by, and the legal responsibility of, the creator/s and not of the National Film and Sound Archive. While the NFSA will monitor the contents of submissions from creator/s, we do not certify, endorse or verify the contents of any communication published on this page. The National Film and Sound Archive reserves the right to remove any comments from this page at its discretion; this reservation creates no affirmative duty in the NFSA, and failure to exercise this power shall not subject the NFSA to any liability of any sort. If you have any concerns about this content please contact editorial@aso.gov.au.