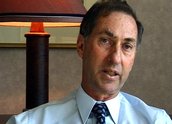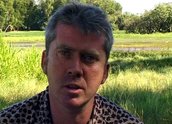 Jabiluka (1997)
Synopsis
The documentary investigates the attitudes of Aborigines, mine management and conservationists to the proposed Jabiluka uranium mine, and the impact of the established Ranger mine. It outlines the legal processes that led to the permissions being granted and the protest that followed. The Mirrar people are the traditional owners of the land around the proposed site. They say that they were not consulted and are concerned about the impact of a uranium mine on the land and their culture. Ranger mine is nearby and environmental concerns there have also been a cause for the Mirrar people to protest.
Curator's notes
The documentary opens up with scenic footage of the area and the placing of a huge banner on the cliff face. Producer, director David Bradbury has many credits to his name including Fond Memories of Cuba, Wamsley's War, Loggerheads and The Battle for Byron.
Secondary curator's notes
by
Romaine Moreton
Jabiluka begins with a futuristic look at the potential disaster of mining uranium. This film offers Indigenous, scientific and economic perspectives on the issue of mining uranium at Jabiluka. The fight by the Mirrar people to ensure their homelands are not endangered by the mining of uranium is the story of the underdog pitched in battle against the bureaucracy and might of economic rationalism.
The Mirrar people's desire to conserve the ecological and cultural heritage of Jabiluka is endangered by the Australian Government and its deal with the mining company. The Northern Land Council (NLC), who represent the voice of the Mirrar people in their negotiations with the government, proves an unlikely advocate of the conservation of Jabiluka, for the NLC stands to profit should the mine go ahead, since the infrastructure of the NLC is funded by the royalties from the mine.
The main theme, which Jabiluka expresses well, is that the environmental health of Jabiluka is fundamental to all Australians, and is more than an issue of land rights, but is rather about preserving the land for the wellbeing of all. It is too simplistic to contextualise Jabiluka as depicting an issue with black people against white people, but is more about ensuring the health of the environment for generations to come, for the mining of Jabiluka stands to poison the waterbed, making it toxic for those who live in the vicinity of the mine, and would eventually prove to be a contaminant for the greater ecology.