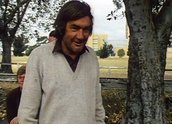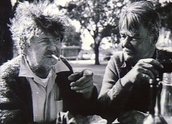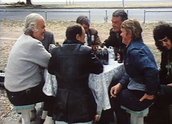 I'll Be Home For Christmas (1984)
Synopsis
The film follows the lives of a group of men who have bonded through their addiction to alcohol. The documentary employs an observational style with minimal cutting to reveal the emotional states and the circumstances of the men.
Curator's notes
This documentary is an excellent example of cinema verité. The filmmaker, Brian McKenzie, has crafted the work so that it appears to be unedited. This effectively draws the viewer into the lives of these men. A long documentary to watch but it shows compulsive behaviour and alcoholic addiction in a remarkably revealing way.
An esteemed independent documentary filmmaker, Brian McKenzie's other credits include Raccolta D'Inverno, Winter's Harvest (1979), The Last Day's Work (1986), People Who Still Use Milk Bottles (1990), On the Waves of the Adriatic (1990), winner of the Grand Prix at Cinema du Reel in Paris, and Love's Harvest (2007).