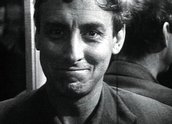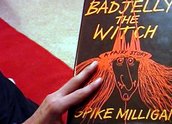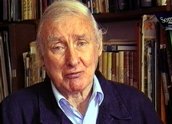 I Told You I Was Ill: The Life and Legacy of Spike Milligan (2004)
Synopsis
This is a comprehensive and enlightening documentary about comedian, writer and performer Spike Milligan, as seen through the eyes of his immediate family, his close friends and his show business colleagues. Along with testimony from his loved ones, the documentary uses excerpts from Milligan's own works (including letters to his children), past interviews, home movie footage, historical television material and filmed live performances to create a portrait of a complex, engaging and extremely funny man.
Curator's notes
I Told You I Was Ill is an affectionate portrait of Spike Milligan capturing the range and depth of his personality as well as paying tribute to his comic genius. The film chronicles the great moments of joy and creativity in Milligan's life as well as his darker times and struggles with bipolar disorder. It shows Milligan as loving father of four children through vivid home movie footage and recollections from three of his children – his daughters Jane, Laura and Sile. They share their experiences of childhood growing up with Milligan (clip two) and reveal a side to their father distinct from his public persona. Milligan's brother Desmond and Milligan's daughters all provide insight into how his depression affected both his work and personal life. The film subtly reveals the love and hurt felt by both himself and his family during times of illness (clip three).
Milligan's attachment to, and affection for, Australia (particularly the suburb of Woy Woy on the NSW Central Coast) had a significant impact on his life and the film ventures from his Irish roots to London and back to Australia. Milligan was also an activist and conservationist throughout his life. This lesser known side is touched on towards the end of the documentary. The film is sprinkled with quotes and one-liners, a generous amount of his comic radio and television performances, his poetry and children's stories as well as clips from the Milligan family home movies. Milligan's vitality, wit and humour shine through the film. While he was the 'godfather of alternative comedy' (as Eddie Izzard has called him), Spike Milligan was also very much an extraordinary man who touched the lives of many, many people.
I Told You I Was Ill first screened on the ABC on 10 October 2005.