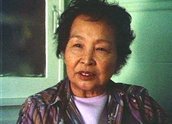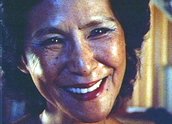 Green Tea and Cherry Ripe (1989)
Synopsis
This insightful and moving documentary features six Japanese women who came to Australia as 'war brides', having married Australian servicemen after the Second World War. They share their stories through candid interviews with director Solrun Hoaas, talking about their experiences during the war in Japan and their lives in 1950s Australia. The film presents the women's vulnerability as well as their resilience in facing the challenges of a foreign land. It also highlights the sense of community they found working at the Sukiyaki House restaurant in Melbourne.
The film incorporates historical actuality footage from the 1950s and family photographs. Popular Japanese songs accompany the interviews. It contains both English and Japanese dialogue with English subtitles.
Curator's notes
Filmmaker Solrun Hoaas spent a number of years living in Japan, including as a graduate student at Kyoto University in the early 1970s, and has made several thought-provoking films about the country and its people. Her background in anthropology and experimental film comes through in her choice of subject and in an observational style combined with moments of abstract impressionism (see clip two). Through following the stories of the six women, Hoaas draws out both the similarities in their experiences (cultural isolation, loneliness and resilience) as well as their differences (reasons for marriage, first impressions of Australia, individual identity). She also reflects on the complexities of cultural relations between Australia and Japan, which were particularly sensitive in the immediate postwar years.
Hoaas films the women mostly within their homes, but also supplements this footage with scenes of their lives in Australia – on a picnic by the Yarra river, inside a bingo hall, at a gathering in a restaurant – and personal photographs from their family histories. The film is gently paced and editor Stewart Young has given each woman space for pause and reflection in their interviews without making the film feel too slow.
In the past, Hoaas has spoken about the poetic sensibility of her films. Like Pyongyang Diaries (1997), Green Tea and Cherry Ripe builds its frame on rhythm and emotional resonance rather than a linear narrative progression. It offers an overlapping and open-ended structure with more questions than answers. In doing so, Hoaas offers a reflexive cinema, giving the audience space to consider their responses to the stories unfolding on screen.
Hoaas's feature film Aya (1990) is the story of a Japanese woman's marriage to an Australian man set in Victoria during the 1950s and 1960s. It takes a fictional approach to the account of cultural exchange covered by Green Tea and Cherry Ripe, made a year earlier.