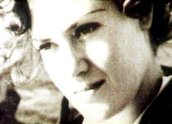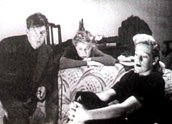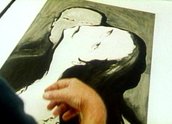 The Good Looker (1995)
Synopsis
This biographical documentary about artist Joy Hester (1920–1960) is collated from interviews with contemporaries, dramatically recreated sequences, still photographs and drawings by the artist herself.
Curator's notes
The documentary's style is a very clever mix of drama, interviews and a jazz track by Paul Grabowsky. Writer and director Claire Jager has overlapped voices where one comment starts or ends over another voice. The technique is effective and rarely used. The visuals of Hester's work, together with comments by artists about her personal and creative influences, make this documentary very effective as a biography. Joy Hester worked mostly in ink using a stream of consciousness impulse. Her work is emotionally disturbing and challenging and her genius has been discovered more recently.
First screened August 1996 on ABC.