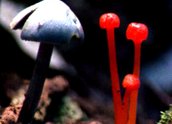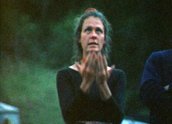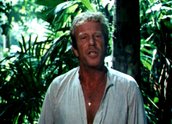 Give Trees a Chance: The Story of Terania Creek (1980)
Synopsis
The documentary records the protest by local residents to stop logging in the rainforest of Terania Creek north of Lismore and west of Cape Byron NSW in the 1980s. Through sit-ins and political action, the environmentalists were able to halt logging until an environmental impact study was completed.
Curator's notes
This documentary is one of many made in the 1980s that reflect the growing concern of Australians about progress at the expense of the environment. Actor Jack Thompson presented the documentary and has continued to actively campaign on environmental issues ever since.
At the time of this film, Thompson had done a string of lead roles in highly successful films of Australia's film 'renaissance' in the mid-70s. These films included The Club (1980), Breaker Morant (1980), The Journalist (1979), The Chant of Jimmie Blacksmith (1978), Mad Dog Morgan (1976), Caddie (1976) and Sunday Too Far Away (1975).