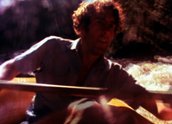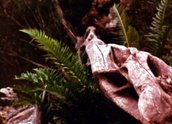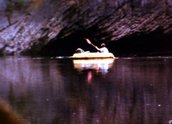 The Franklin Wild River (1980)
Synopsis
A documentary film about the Franklin River in South West Tasmania. Conservationist Dr Bob Brown travels the length of the river through largely untouched wilderness by inflatable raft, taking about three weeks. In voice over, he discusses his feelings about the river, and about nature and conservation generally.
Curator's notes
In the early 1980s, there was a plan to dam and flood the river. This film was made as part of a substantial Australia-wide campaign to halt the development. The proposal was subsequently cancelled, saving this unique wilderness.
The film shows the Franklin River at its finest. The camerawork is excellent in difficult shooting conditions. The viewer is treated to a feast of rapids and calm water, plants, trees and unique scenery. It makes an excellent argument for controlled intelligent development.
Bob Brown is an environmentalist. He joined federal politics as a member of the Greens political party, and has been an active advocate for conservation in Australia. Brown was elected as leader of the Australian Greens in 2005.