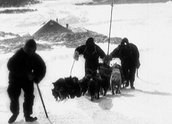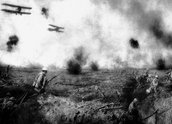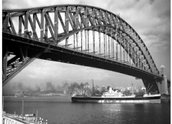 Frank Hurley: The Man Who Made History (2004)
Synopsis
This documentary is a biography of photographer Frank Hurley. Hurley went to Antarctica several times to record expeditions with his still and movie cameras. He photographed the First and Second World Wars and made films in Papua New Guinea. The film uses samples of Hurley's still photos, excerpts from his films, and interviews with family, colleagues and Hurley himself.
Curator's notes
An excellent look at the man who produced some of Australia's first documentaries, and some of our most iconic images.
Hurley sometimes made composite still photographs for increased effect, and this documentary looks at the controversy this caused, and explores the grey area between documenting reality and creative photography.
The large number of production and investor entities (which include the Film Finance Corporation Australia, ABC Television, the New South Wales Film and Television Office, AVRO, BBC Television, NDR and History Television) credited on the film reflects how difficult it can be to fund documentary films.