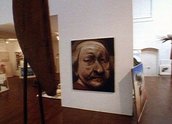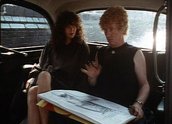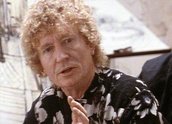 Difficult Pleasure: A Portrait of Brett Whiteley (1989)
Synopsis
A biographical documentary that follows Australian artist Brett Whiteley as he travels from his studio in Sydney to London. Whiteley started painting in the 1960s in London and Paris before returning to Sydney. He has painted landscapes, portraits, tributes to other painters like Francis Bacon and Vincent van Gogh and later in life created sculptures. He responds frankly to filmmaker Don Featherstone's prompting, offering observations on how to get started as a painter, and reflecting on his drug addiction, his self-doubt, and the political content of his paintings.
Curator's notes
An engaging documentary that keeps you wondering what Brett Whiteley is going to say next. He is frankly revealing one moment, satirises himself the next, and gets angry when asked to explain the Van Gogh series on camera.
Producer-director Don Featherstone has made films about many artists. His credits include Australia Revealed, The One Percenters and The Beach. The original music by Graham Tardif is particularly effective.